Hornet's Lamp
Matt - January - 2013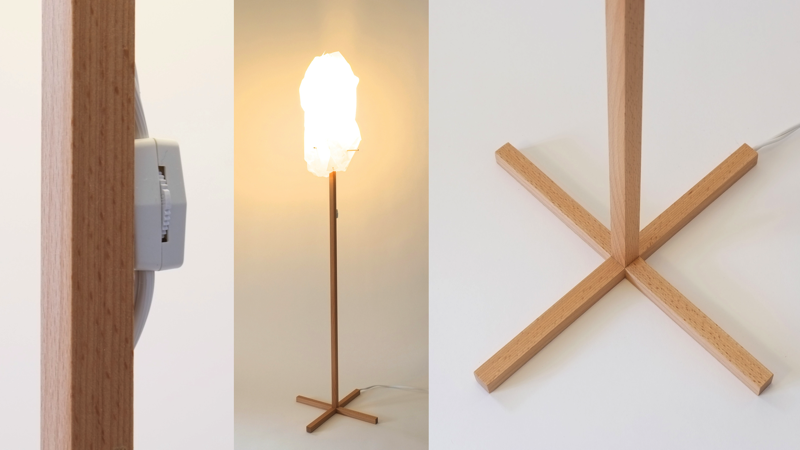 The Hornet's lamp is a simple interpretation of the paper nests these insects build. It is constructed of mylar and beech wood and embraces asymmetry and randomness in the lampshade. A more detailed description of the design and the construction process can be seen below:
Hornet's Lamp - design and process (8.5MB PDF)
---
Tree Crotch Table
Matt - August - 2010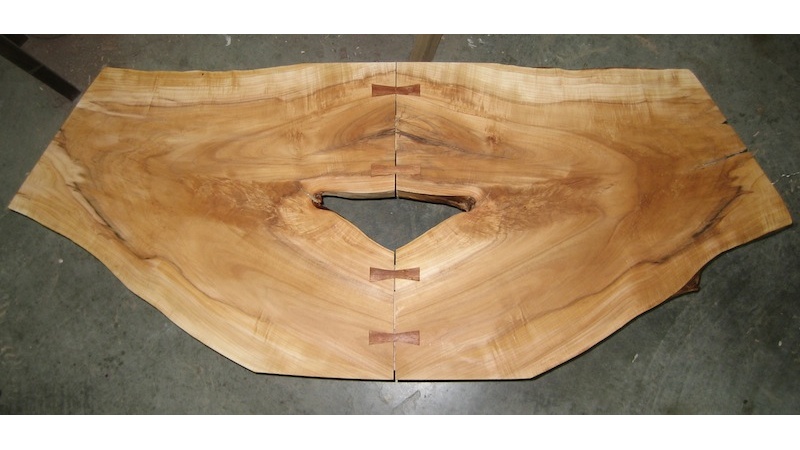 This table was made from a bookmatched set of pieces from the crotch of a Maple tree harvested from a local backyard. The tree was on its way out, and instead of just turning it into firewood, the owner had the tree sawn into slabs. Jatoba butterfly joints serve to connect the two sides, while at the same time blending in to the natural colouration of the wood. This piece is stongly influenced by George Nakashima, and also exemplifies what is possible when trees in the urban forest need to be removed...who would you choose a pile of wood chips over a table like this?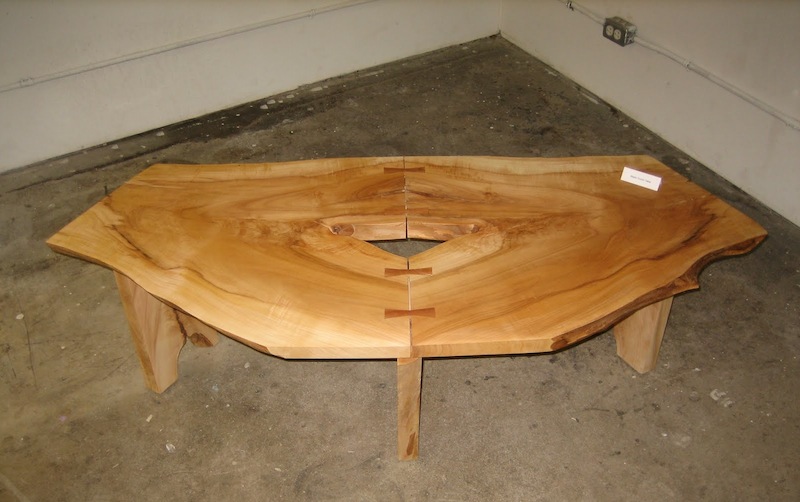 ---
Hemp Leaf Pattern
Matt - July - 2010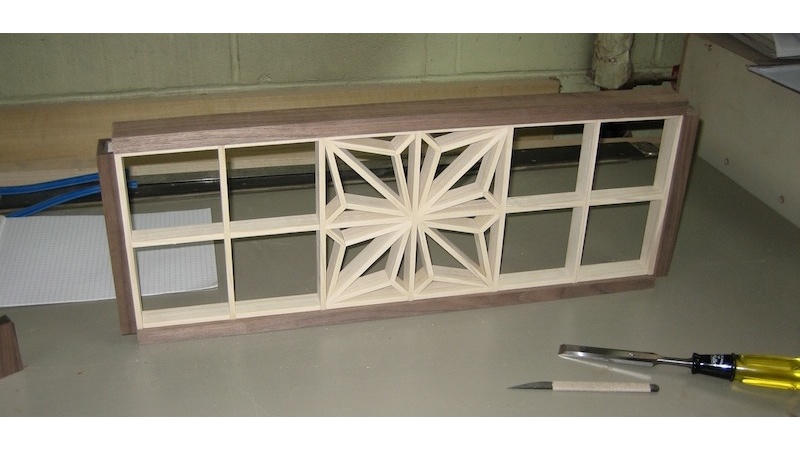 Asanoha, or hemp leaf pattern, is a traditional graphic design from Japan. Hemp is known for its tensile strength and as a result this symbol can be found on the collar of childrens' clothing in an attempt to imbue them with moral strength. There are two ways to cut the pattern into a kumiko grid, as shown above, or with a 60 degree base grid. The pieces are friction fit, without glue, and this piece became the top of a display table.
---